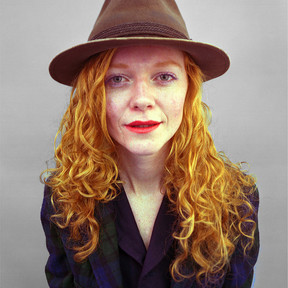 I am available to perform in Copenhagen and New York City and I am also open to going on a tour.
Please see my biography below!
I look forward to hearing from you!
Thank you,
Cecilie Beck
BIOGRAPHY
Cecilie Beck is an Scandinavian audiovisual artist, who earned a Master of Fine Arts from The Royal Danish Academy of Fine Arts in May 2013. At the Academy's department 'School of Walls and Space', Beck studied Art-as-Activism in public spaces. During her education she did an internship for Berlin-based artist Annika Lundgren, and went on educational exchanges to Konstfack in Stockholm and Parsons The New School for Design in New York City. In 2010, she traveled through Singapore, Nepal, Malaysia and India. She also spent 6 months in Indonesia where she created a series of street art and music.
Beck is now based in New York City, and in January 2016, she released the debut album "Here is Now" on her own label Sound Vision Lab, Inc. She has showcased her work at various venues in NYC, such as Nublu, Bar Matchless, Rockwood Music Hall, The Knitting Factory, Paper Box, Red Door, Arlene's Grocery, The Bitter End, DROM and Pianos, Bishop Gallery, Lesley Heller Gallery and more. Internationally, she has presented her work at Spikersuppa Sound Gallery in Oslo, The Artist House Museum in Oslo, Basso in Berlin, Litteraturhaus in Copenhagen.
No followed people